Our building went through a major renovation in 2016 and currently is being used by several different groups from the Waynesboro community. We currently host Girl Scouts, Camp JoyEl's Bible Release Program, Waynesboro Community & Human Services Thanksgiving Lunch, LIU Speech Therapy, YMCA programs, local artists group, Spiritrust Home Care and Hospice and others.
ELC is the Charter Organization for BSA (Boy Scouts of America) Troop 19. The troop holds weekly meetings and events at the church.  The scouts also assisted with worship on Scout Sunday. They also host an annual free community breakfast in our Fellowship Hall.  It is such a blessing to see so many young people and their families serving the community.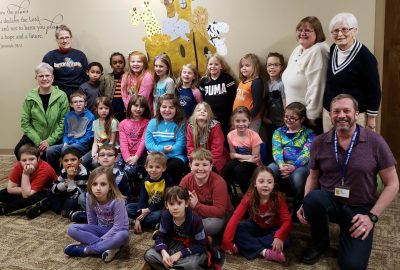 ELC hosts Good News Club for students at Summitview Elementary in Kindergarten through 2nd grade.  With this program students are released from school to come to our church to learn about the Good News of Jesus Christ. This is a great way to show Jesus' love to the youngest members of our Community.
Evangelical Lutheran Church

43 S. Church St.
Waynesboro PA 17268
Monday – Thursday: 9:00 AM – 2:30 PM
Friday: 9:00AM – 12:00 PM