It is our priority to help our children to grow in their faith. We do so through engaging Children's Worship and vibrant Children's Sunday School for ages 3 through 5th grade. Our second graders take a Holy Communion class to prepare them for their First Holy Communion. We also hold a midweek Kid's Bible Club throughout the year that combines learning, fun and fellowship.  
Our Middle School youth attend a three year long Confirmation Program with an annual Confirmation Camp that helps them to grow in their biblical knowledge as well as mature in their faith. Senior High youth attend weekly Sunday school class, as well as several youth retreats, that help them grow as disciples of Christ. Our youth also attend a yearly Reach Mission Trip that enables them to put their faith into practice.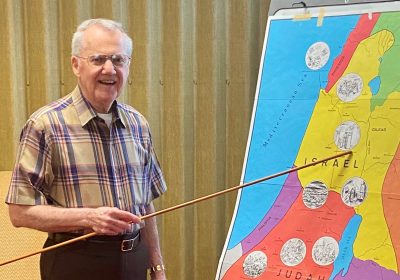 We believe that discipleship is a life long journey of growth. We offer several opportunities for our members to mature in their faith and love of God. We have a variety of adult Sunday school classes to choose from, a Tuesday morning Bible study at a local restaurant and several other midweek studies and disciplines throughout the year engaging men, women and young adults. ELC has something for everyone!
Evangelical Lutheran Church

43 S. Church St.
Waynesboro PA 17268
Monday – Thursday: 9:00 AM – 2:30 PM
Friday: 9:00AM – 12:00 PM