November 19, 2022 - January 28, 2023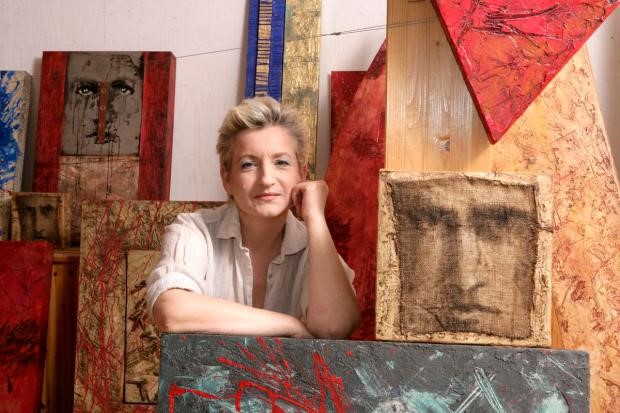 Come visit Evangelical Lutheran Church to view contemporary works by an international artist with Ukrainian-roots, Ludmila Pawlowska. She and her husband, Jan Lech, of Sweden, will be on hand for an opening reception at the church November 19th at 5 PM. This traveling exhibit has been seen by over 3 million people since it began in 1998. You can find more information on Pawlowska here.
Sat Nov 19 – 5PM Opening Reception
Thurs Dec 1, 8 & 15 – 7PM Lectures
Sun Dec 4, 18, & Jan 8 & 22 – 4PM Concerts
Sat Jan 28 – 5PM Closing Reception
Tues Wed Thurs – 10AM-1PM Self Guided Tours
Thurs – 4PM-8PM Docent Led Tours
Sun – 2PM-4PM Docent Led Tours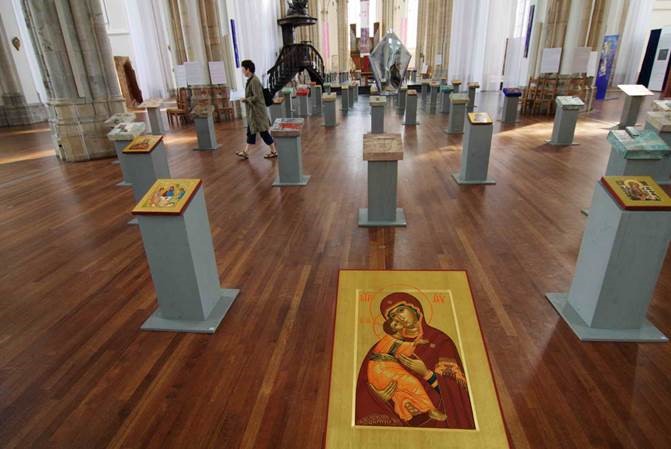 Lectures by faculty of the United Lutheran Seminary in Gettysburg/Philadelphia, in connection with the exhibit, will be offered in the Sanctuary at 7 PM Thursdays Dec. 1, 8 and 15.
Stop by ELC any time between 10 AM – 1PM Tuesday through Thursday  (starting Nov 22 excluding Thanksgiving Nov 24) for a self-guided tour of the exhibit. We will also have docent guided tours available Thursday evenings 4 PM – 8 PM (starting Dec 1) and Sunday afternoon 2 PM – 4 PM (starting Nov 27 excluding Christmas Day Dec 25 and January 1). We can also accommodate private group tours if needed. We would love to share this unique experience featuring over 100 works of art with you!
Admission is free! Donations are welcome.
We will offer a four part concert series on Sundays December 4, 18 and January 8 and 22 at 4 PM in our sanctuary. There will be an organ recital Dec. 4, a concert by the Towne Singers Dec. 18, a choral concert Jan. 8 and a concert by the Appalachian Winds Jan. 22.
The exhibit will end with our closing reception on Saturday January 28 at 5 PM. For more information, or if you would like to get involved in this project, please contact our church office. We would love to hear from you!
Evangelical Lutheran Church

43 S. Church St.
Waynesboro PA 17268
Monday – Thursday: 9:00 AM – 2:30 PM
Friday: 9:00AM – 12:00 PM