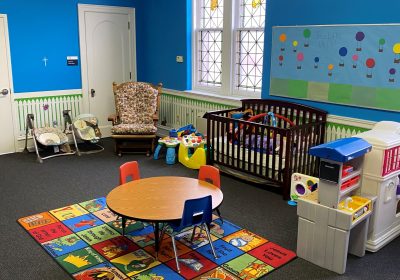 At this time our Nursery is closed. When Covid-19 restrictions are lifted, we will have a fully staffed nursery for infants through children four years of age. The nursery is equipped with a pager system to help parents feel at ease.
Following our gospel reading during our 10:45 AM Celebration Service we will provide a Children's Sermon. Many times this sermon includes a funny little donkey that the children (and adults) just love.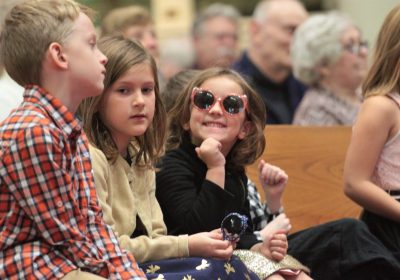 Following our Children's Sermon at the 10:45 AM service, the kids are welcome to go to our Children's Chapel for an activity that reflects on the gospel reading for that week.
Evangelical Lutheran Church

43 S. Church St.
Waynesboro PA 17268
Monday – Thursday: 9:00 AM – 2:30 PM
Friday : 9:00 AM – 12:00 PM